What are Dental Bridges?
Dealing with missing teeth or spaces in your smile is not only a nuisance and can stir up feelings of self-consciousness, but it can also lead to more serious dental issues. Fortunately, there are a few ways to restore your teeth and oral health, and one great option is receiving dental bridges at a dental clinic near you.
A dental bridge is a device designed to fills in gaps in between your teeth. An artificial tooth (pontic) is installed into the gap and then dental crowns are placed on the teeth that sit on both sides of that space to help support it. Both your dental bridge and the supporting dental crowns can be made to mimic the color of your natural teeth so that they blend in with your smile.
Why Might I Need to Receive a Dental Bridge at a Dental Clinic in Orléans?
Even though dental bridges are often installed to amend unnatural spaces in your mouth, they're used to repair several other oral problems too.
1. Difficulty eating.
2. Problems with your bite.
3. Pressure on your surrounding teeth and jaw.
4. You're self-conscious about the appearance of your smile.
5. Restoring your speech.
Talk to your Orléans dentist about whether receiving a dental bridge at a dental clinic near you is the right course of treatment for your situation.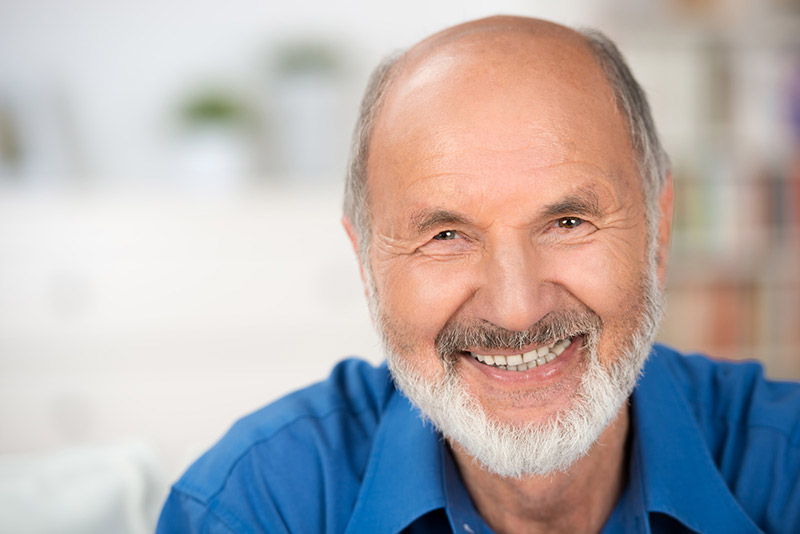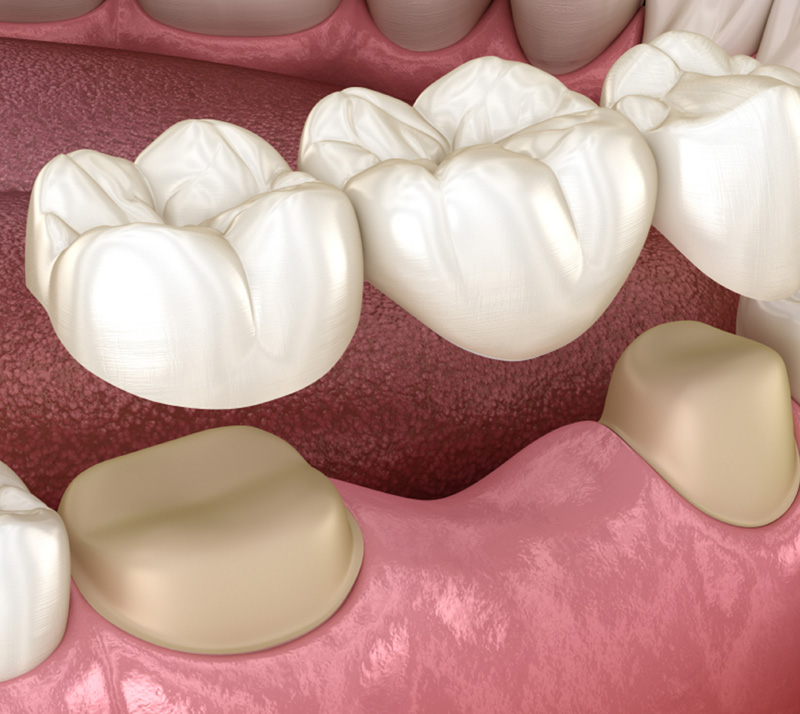 Types of Dental Bridges
Here at our dental clinic in Orléans, we offer four different types of dental bridges.
The first is the traditional bridge, which utilizes one or more dental crowns to keep the prosthetic tooth in place. This type of dental bridge can be installed anywhere in your mouth.
Second is the Maryland dental bridge and although this is one of the more expensive options, it's a good choice as it's very durable since the dental framework is made of porcelain.
As the name suggests, implant-supported dental bridges employ dental implants to keep the bridge in place as opposed to dental crowns.
Lastly, we have a cantilever dental bridge. This is similar to a traditional dental bridge except that it only uses one tooth to hold the artificial tooth in place instead of two.
The Process of Receiving Dental Bridges Near You
Typically, you'll need to come in for at least two appointments to receive your dental bridge. Your first visit will consist of an oral exam and cleaning, followed by making an impression of your teeth so that the dental bridge itself, the artificial tooth, and the dental crowns can be made. Your Orléans dentist will also scrape off some of your enamel so that the devices will fit better.
You'll return a few weeks later to have the device installed. Your dentist will make sure that the dental bridge fits properly and there aren't problems with your bite.
If you're looking to receive quality dental bridge treatment in Orléans, contact our dental clinic! Our staff looks forward to working with you and helping you restore your oral health.