Teeth Whitening Near You
Having a sparkling white smile is something that many people desire. Luckily, finding convenient and effective ways to whiten your teeth has never been easier.
Whitening your teeth helps improve the aesthetics of your smile, as it can remove discoloration, as well as boost your self-confidence by giving you pearly whites that you're proud to show off.
Here at our dental clinic in Orléans, we strive to help you achieve the shade of white you desire for you smile, whether that's through in-office treatment or with a do-it-yourself take-home kit. For more information, contact us today!
Why You Should Consider Receiving Teeth Whitening in Orléans
Several factors can leave stains on the surface of your teeth such as aging, smoking, medications, infrequent brushing, and eating and drinking certain foods that leave behind a residue like berries, wine, and coffee. It's important, however, to keep in mind that our teeth are not typically a natural bright shade of white.
That said, seeking out teeth whitening treatment near you does have its benefits. Having this done professionally means that it will be done safely, and the results will last longer. Additionally, it's been shown that people are more drawn to individuals with brighter smiles.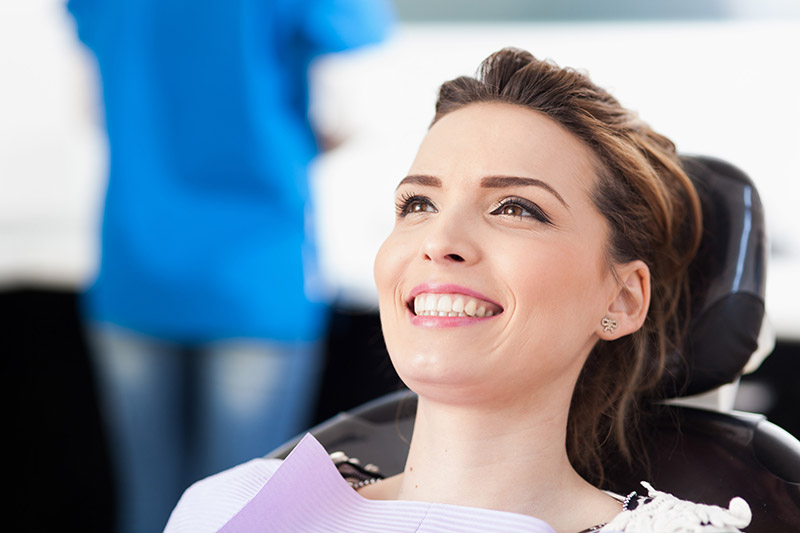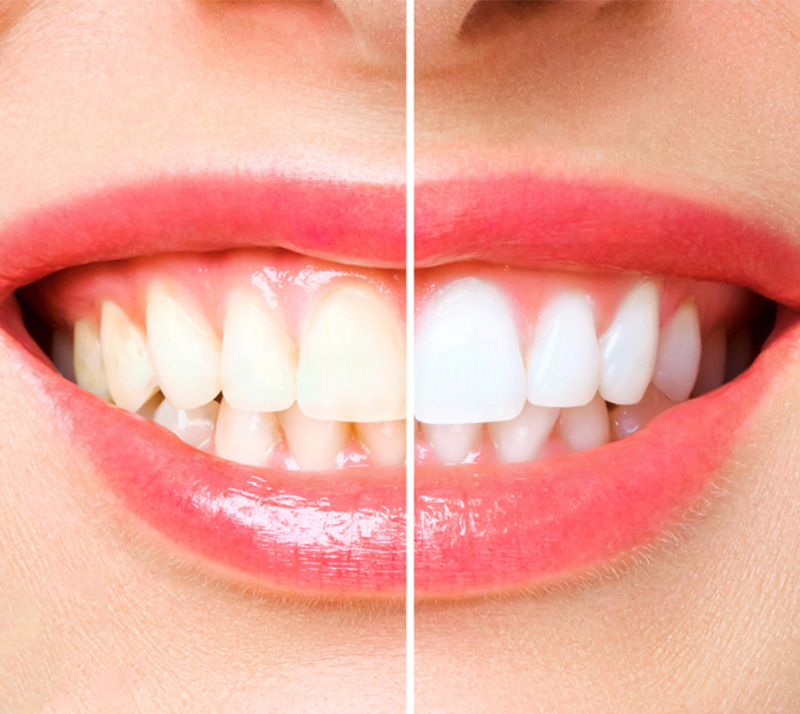 There are two main modes of receiving teeth whitening treatment at our in Orléans dental clinic:
1. In-office treatment.
When you come into our local dental clinic in Orléans for professional teeth whitening, your appointment beings with an oral consultation. Your dentist will evaluate your teeth to determine if this treatment is appropriate for you. If so, they'll proceed to clean your teeth, removing any bacteria and plaque.
Next, comes the actual teeth whitening process. The whitening gel is spread over top of your teeth for a brief period before being cleaned off. This action is repeated until your teeth are the shade of white that you want.
The Zoom!® In-Office Whitening System uses proprietary technology to whiten your teeth an average of eight shades (individual results may vary) in about one hour while you relax at your dentist's office.
Zoom!® is a revolutionary tooth whitening procedure. It's safe effective and fast, very fast. In just over an hour, your teeth will be dramatically whiter. The convenience of Zoom! in comparison to days of using strips or wearing trays makes it the perfect choice for the busy individual.
2. DIY treatments.
Regarding this method of teeth whitening, our dental clinic offers take-home kits that are safe and reliable. You'll receive customized whitening trays and bleaching gel.
Place the filled trays in your mouth and keep them in while you sleep. You can remove them in the morning. Repeat this process until you start to see the results you want.
If this method isn't for you, you can also use whitening strips, toothpaste, swish with coconut oil, or rub lemon peels on your teeth instead. It all comes down to your preferences.
Are you looking to receive teeth whitening near you? Call or come into our local dental clinic in Orléans to talk to our dentists about receiving teeth whitening today! We'll answer all your questions and concerns and walk you through whichever process you prefer from beginning to end.